Make yourself at home.
We are currently booking for 2023 & 2024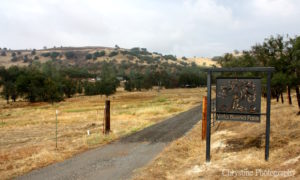 Vida Buena Farm can be your private 34-acre estate in the rolling hills of the historic California gold country. Imagine taking your vows under the 100-year old majestic Oak tree. Walk up the grand stairs to the Mediterranean-inspired gardens, past the fountain and herb garden to the bocce court, framed by vine-laden trellises. The music is playing. The wine is chilled. The night is yours.
At Vida Buena Farm, you can create your perfect wedding experience – anything you want from the food and the wine, to the music and decor, is up to you. We're here to help make it perfect. Always dreamed of riding down the aisle on a white stallion? No problem. Want your dog to be the ring bearer? That's cool. Want the wedding party to ride in on their Harley's. Sounds great.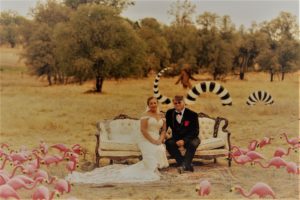 It's your day to celebrate the love you have for each other. We just love the idea of love…gay love, straight love, bi-racial love, international love, all kinds of love. Love is love and we celebrate it all!
Vida Buena Farm can accommodate groups from 10-120. With several locations for your ceremony, rehearsal dinner, and reception you can take full advantage of everything the farm has to offer to make your day truly unique.
Make it your own: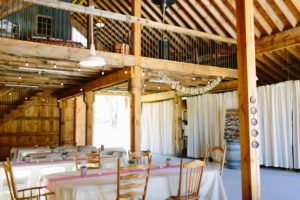 Flexible food and beverage options
Catering packages are available for every taste and budget. Executive Chef Laura will customize a menu just for you.
Or choose from our list of preferred caterers or food trucks.
Serve your favorite beverages – wine, beer, liquor (bartender required, no corkage)
Live band, DJ or your favorite playlist – it's up to you.
Customize the decor
Floating candle in the fountain? Luminaries lining the stairs? Pink Flamingos in the meadow?
We provide the following:

Gorgeous barn wood tables and chairs (seating for 120)
2 beverage bars made from vintage wine barrels and barn wood planks
3 handmade rustic wood tables (perfect for sweetheart table, cake, guest book and gifts)
Fabulous mobile restrooms (no port-a-potties needed)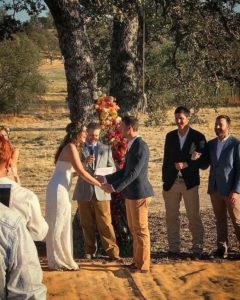 Multiple locations to choose from for your rehearsal dinner, ceremony, cocktails, and reception.
Oak Tree
Barn
Shady Grove
Forest
Meadow
Trellises
Corral
Other conveniences
Day-of Coordination
Bride's Room
Parking Attendant
Lighted dance floor
Event signage
Vida Buena Farm can recommend a host of service providers to help make your day perfect.
Want to learn more?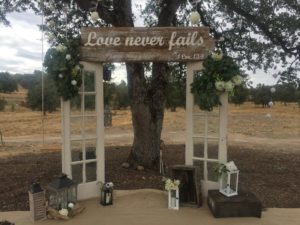 Come by for a visit!  We'd be happy to show you around, answer your questions, and brainstorm possible options to make Vida Buena Farm your own.
To check availability, please complete the form below and we'll get back to you as quick as we can. We promise to never share your personal information with anyone (we hate that as much as you do.)